The Thai embassy in Switzerland is located in the city of Bern. If you have any questions about a Thai visa then you should speak to the staff at the embassy in Bern. There are a number of Thailand visa options such as a marriage visa if you have a Thai wife, retirement visa if you are older than 50 and can meet the financial requirements and then there is the tourist visa for visiting Thailand for 2 months.
Speak to the embassy staff to
register your Thai wedding
, divorce or
birth registration
while in Bern. The embassy can also issue a Thai passport if you are Thai or register a Thai born in Switzerland. There is a map to the Thai embassy in Bern below with their contact numbers.
Royal Thai Embassy Bern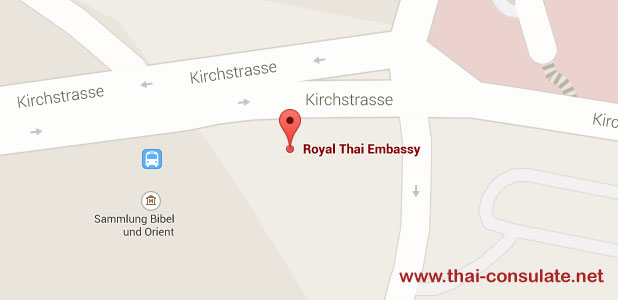 Royal Thai Embassy Bern
Royal Thai Embassy Bern
Kirchstrasse 56, 3097 Liebefeld bei Bern, Switzerland
Opening Times Visa & Consular : 9:00 - 12:00
Visa Section Tel : (41-31) 970-3428
Consular : Section/Passport Tel: (41-31) 970-3414, (41-31)970-3415
Email : info@thaiembassybern.com
Incoming search terms: