If you are looking for a Thai visa then the Thai Embassy in Singapore can issue you a Thai visa. They do not however issue multiple entry visas but the Thai Embassy in Malaysia will issue if you can meet their requirements for a marriage visa. The Royal Thai embassy in Singapore can also issue a tourist visa which they are very strict about.
There are also single entry business visa if you have the correct documentation for the visa. The contact details and map to the Thai embassy is listed below. Ensure that your documents are correct if you are applying for a work permit and that you have all the needed paperwork if you are applying for a
retirement visa
.
Royal Thai Embassy – Singapore
Please note that the Consular Section will be opened to answer all enquiries by phone only between 2pm and 5pm, Monday to Friday, except public holidays.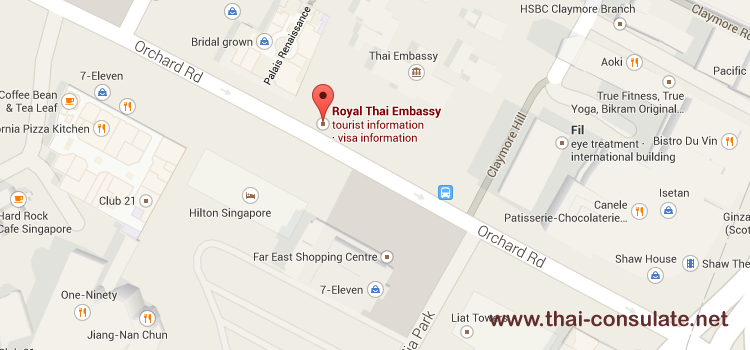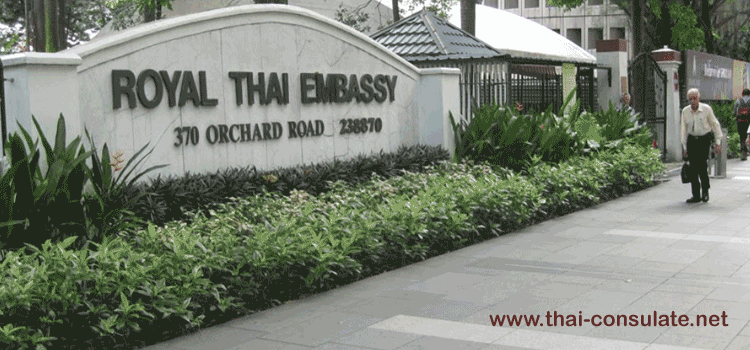 Thai Embassy in Singapore
Thai Embassy in Singapore
370 Orchard Road Singapore 238870
Telephone: (65) 6737 2475, 6737 2476
Fax: (65) 6732 0778
Office Hours of the Visa Section
- 09:15am - 11:30am. (application submission only)
- 02:00pm - 3:00pm. (collecting only)
- Email : consular@thaiembassy.sg
For Visa Information
- Tel : +65 6737 2644
Incoming search terms: