Note that there is a temporary Thai Consulate in Savannakhet in Laos. The Consulate is popular with expats in Thailand to obtain a Thai visa as the embassy is not as crowded as the Thai Embassy in KL.
Its also not as crowded as the
Thai Embassy in Cambodia
which is well known to be very busy. The Savannakhet Consulate has been around for a number of years and it is much more conveniently located close to the border and hotels than the
Thai Embassy in Vientiane
which is a bit far off to the hotels. The contact details and a map has been added for the Consulate as well as their times and contact details such as their address, email, telephone numbers and fax numbers in Laos which have been listed below. If you have any questions then you can ask them about your Thai visa.
.
Thai Consulate in Savannakhet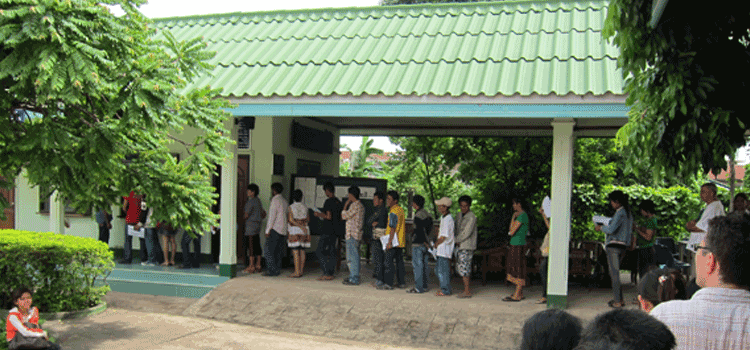 .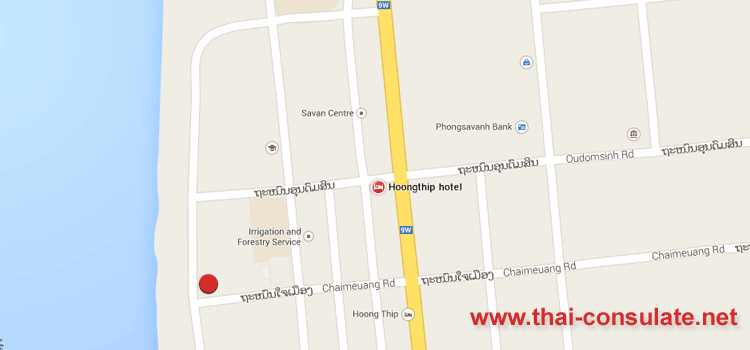 Thai Consulate in Savannakhet
Thai Consulate in Savannakhet
229 Thahae Road Ban Thameuang, Kaysone Phomvihane District, Savannakhet Province, Lao PDR,
Tel : (856-41) 212-373, (856-41) 252-080
Fax: (856-41) 252-078, (856-41) 212-370
Email : thaisvk@mfa.go.th
Office Hours : 8.30 – 16.30 hours Monday-Friday (except Thai & Lao Official Holidays)
Visa Application Hours : 09.00 – 11.00 hours Monday-Friday
Visa Collection Hours : 14.00-16.30 hours on the next working day
Incoming search terms: