This is the Thai Consulate in Hong Kong details. Note that Hong Kong does not have a Thai Embassy as this falls under the Thai Embassy in Beijing. There is however a Thai Consulate in Hong Kong and we have listed their contact details below. There is a map, contact details such as their email, telephone numbers and fax numbers.
Thai Consulate in Hong Kong
You can ask them about applying for a Thai marriage visa, retirement visa if you are retiring in Thailand or a Thai educational visa for Thailand. If you are a BNO passport holder then you need to ask the Thai Consulate about your visa status for Thailand. There used to be a listing for BNO visa free countries listed. You need to check is this is still valid for Thailand.
Royal Thai Consulate in Hong Kong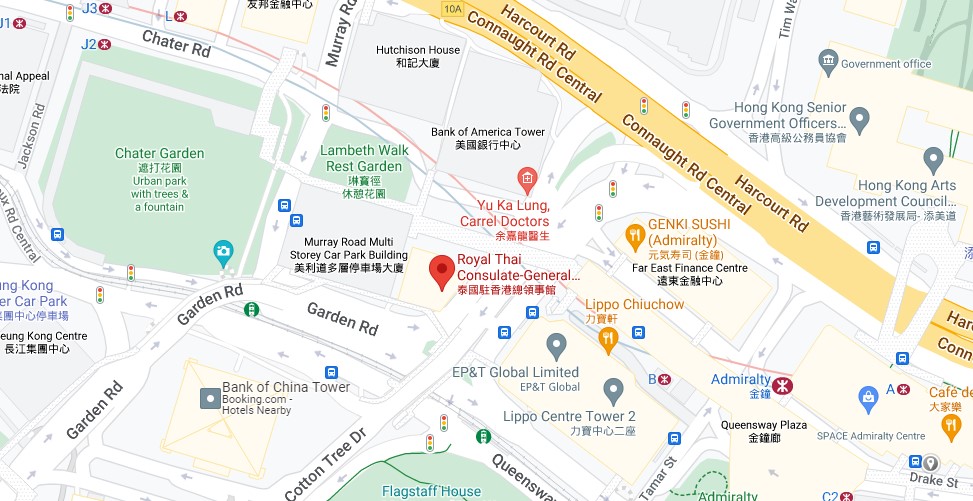 Thai Consulate in Hong Kong
8/F, Fairmont House, 8 Cotton Tree Drive, Central, Hong Kong
Monday to Friday 9:00 am - 5:00 pm (Except official holidays)
For document legalisation
Submit & Retrieve 9:30 am - 12:30 pm
Tel: (+852) 2521 6481 to 5
Fax: (+852) 2521 8629
Email: sthai01@thai-consulate.org.hk

Thai Tourist (Tourist Visa)
Division of Visas and Alien Travel Documents
Phone : 0 2575 1062 to 4
Fax : 0 2575 1066
Email : consular03@mfa.mail.go.th
3 months (Single Entries)

12 months (Multiple Entries)
Period of stay in the Kingdom
1,000 baht (Single Entries)

5,000 baht (Multiple Entries)
20,000 baht / person

40,000 baht / family
Passport or document in lieu of a passport. Service life not less than 6 months

A completed visa form.

Two 2 ½ inch photographs (taken within the last 6 months / without hats and dark glasses)

Evidence showing that you will leave Thailand after the end of your trip, such as a round-trip air ticket. or to travel to a third country

Documents from travel agencies. (If traveling with a tour company)

You may also be asked to present additional documents or conduct an interview with the applicant.

Thai Passport
Passport Division
Telephone : 0 2572 8442 and 0 2203 5000 Ext. 32301
Email : consular05@mfa.go.th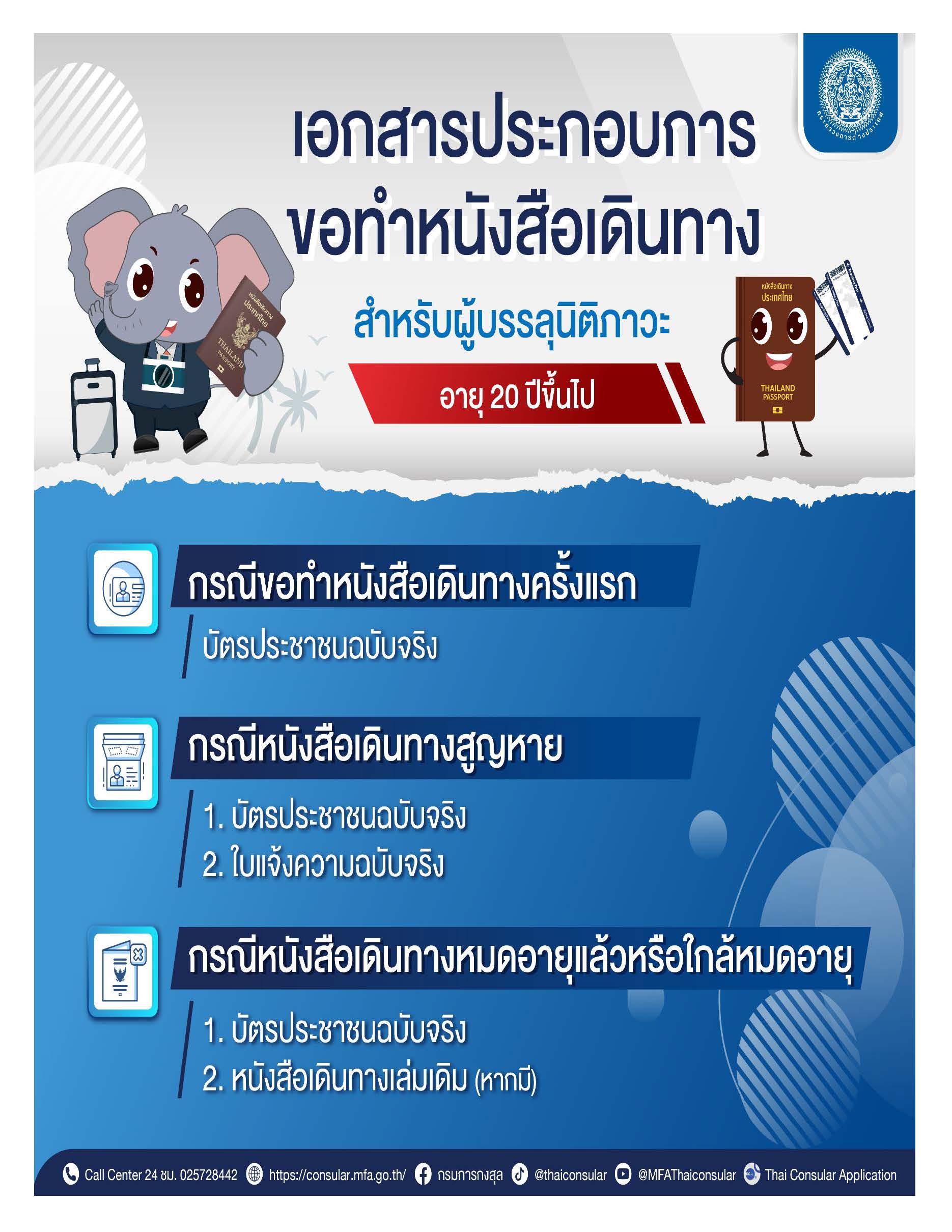 Likewise also see the Thai Consulate Chicago as well as the Thai Embassy in Beijing and the Thai Consulate in Chengdu.

Incoming search terms: