In Brunei the Thai Embassy is located in Bandar Seri Begawan near to the Bendahara primary school. If you wish to visit Thailand then this embassy will be able to issue you with the relevant Thai visa for you visit or stay in Thailand. There are a number of visa options. If you are a Thai national this embassy can register your death, wedding or birth of your child. They can also issue a Thai passport for you as a Thai national. The contact details and a map showing the location of the embassy has been listed below.
You can also contact the Embassy if you need assistance with apply for a new Thai passport or a new
Thai ID card
while in Brunei. They will also assist you with registering a baby born abroad or with registering a marriage abroad.
Royal Thai Embassy in Brunei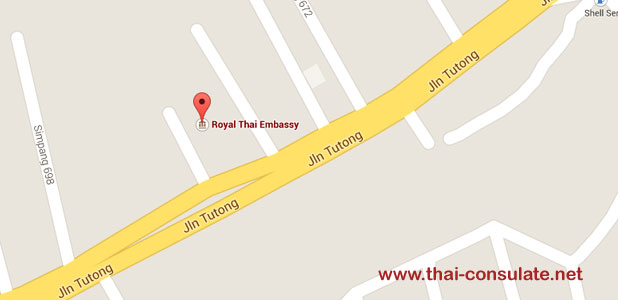 Royal Thai Embassy in Brunei
Royal Thai Embassy in Brunei
No2. Simpang 682, Bunut, BF1320, Bandar Seri Begawan, Brunei Darussalam
Tel: +673 2653108 - 9
Fax: +673 2653032
E-mail : thaiemb@brunet.bn
Website: www.thaiembassybrunei.org
Office Hours
8:30 am - 11:30pm and 1:30pm - 4:30pm
Monday - Friday except on public holidays
For Visa and Legalization Application : 8:30 am – 11:30 am
Incoming search terms: