If you live in Hawaii then you can apply at the Thai Consulate in Honolulu for a Thai visa. You can seek advice and assistance with regards to a marriage visa, tourist visa, business visa or a retirement visa if you are over the age of 50. We have added a map and their contact details below such as their telephone number and email address.
Note that this is an Honorary Consulate in the US. If you seek advice then you can email the Consulate in Hawaii or email the
Thai Embassy in Washington
for more information and assistance.
Thai Consulate in Hawaii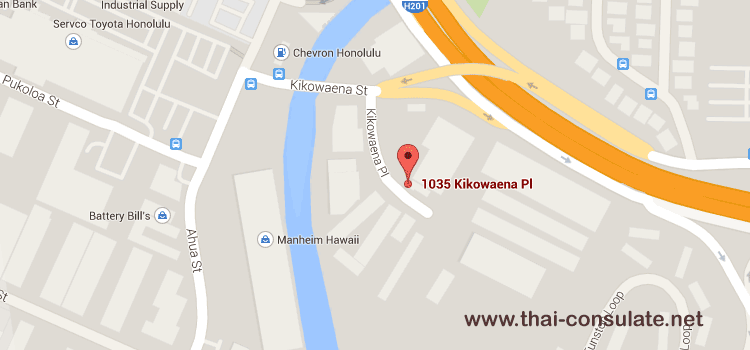 Thai Consulate in Hawaii
1035 Kikowaena Place Honolulu, HI 96819
Tel : (808) 524-7787
Fax : (808) 523-0044
E-mail : thaicultureinhawaii@yahoo.com
Incoming search terms: