If you are going to be working in Thailand and need a visa then the Thai consulate in Penang is normally the most used embassy in Asia next to the Thai embassy in Cambodia and the Thai embassy in Laos. The embassy is very busy and they are very strict with the Thai visas.
We have listed the contact details of the embassy and also a map to the embassy so you will know how to find it. From the airport in Penang it is very easy to get a taxi to the embassy if you arrived on the first flight from Bangkok. Best to get to the embassy, hand in your paperwork then look for a lodge or hotel in the area to collect the visa when they are done. Their email address and contact telephone numbers have been listed before. If you are applying for a Thai Business Visa for a school then ensure that you have all the correct paperwork from the school as the Consulate is very strict about the issuing of a business visa for teaching in Thailand.
If you are married to a Thai national they will only issue a 3 month marriage visa. At the Thai Embassy in KL however they will issue a multiple entry marriage visa on condition that you can show that you meet the financial requirements of the visa with all documentation. It would be best to simply extend the visa in Thailand than to obtain a multiple entry visa. Note that if they feel that you are abusing the visa system they p[lace a small red stamp into your passport. They will not issue you with another visa then. If you are older than 50 you simply need to meet the requirements of the Thai "O-A" visa in order to extend the visa in Thailand for 12 months. As Thailand is becoming stricter with the visas you might consider extending you visa in Thailand.
Thai Embassy in Penang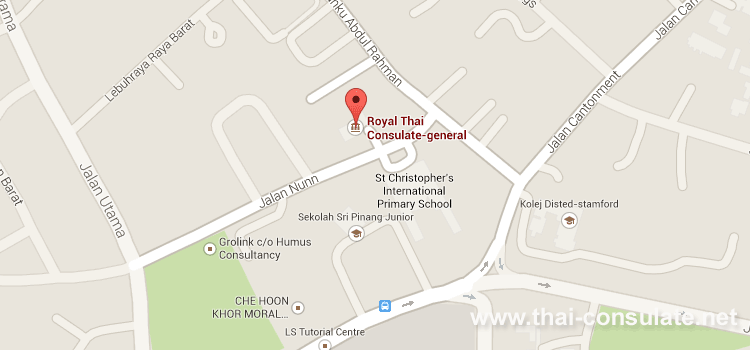 Thai Consulate in Penang
Thai Consulate in Penang
No. 1, Jalan Tunku Abdul Rahman, 10350 Penang, Malaysia
Tel: (604) 226-8029, 226-9484, 228-6784
Fax : (604) 226-3121,226-2533
Email : thaiconsulate.pen@gmail.com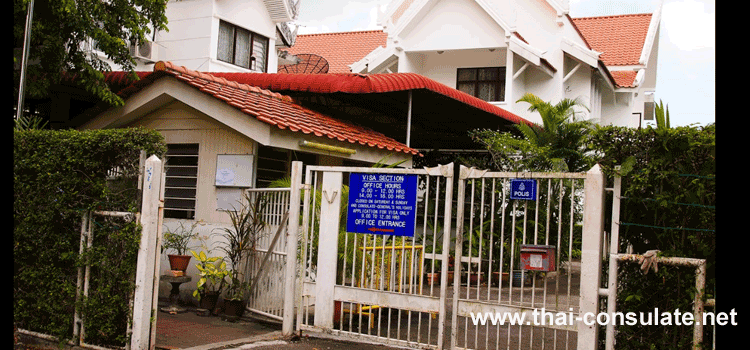 Incoming search terms: