Download the TM8 form Thailand or TM 8 form Thailand you can download below as the re-entry permits in Thailand. The re-entry permit in Thailand is needed when you are going to leave the country and wish to keep your current visa status when you return. If you have a marriage visa or a retirement visa in Thailand which has already been extended to a 1 year visa  then you need to have a re-entry permit when you want to leave Thailand.
Re-Entry Permits in Thailand TM8
You need to complete an application form for this. The re-entry permit allows you to leave Thailand and return and continue the Thai visa where you had left off. If you leave Thailand and return without a re-entry permit your 1 year visa will be invalidated and you need to start the process again from scratch. Firstly ensure that you have applied for a single or multiple re-entry permit before you leave Thailand. Secondly the re-entry visa can be applied for at Thai Immigration in Thailand at any of their offices. Thirdly the TM 8 form Thailand download is below.
Lastly the fee for it is 1,000 Baht for a single entry or 3,800 Baht for multiple entry.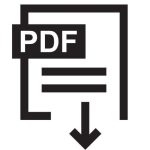 Incoming search terms: