We have listed the contact details for the Thai Embassy in Bahrain below included are their office hours and a map to the Embassy in Manama. If you are applying for a Thailand Visa then call the Thai embassy or send them an email to ensure you have all the documents. If you are a Thai then the Embassy in Manama will assist you with a passport and other consular assistance.
If you got married to to Thai while in Bahrain you can also
register your marriage
at the Thai Embassy and also apply for a Thai "O" visa to visit and stay in Thailand if you meet the financial requirements. The
requirements for the marriage visa
is explained elsewhere on this website. If you are over the age of 50 you can also retire in Thailand if you meet the requirements. Ask the Embassy for more advice and guidance with regard to your visa application while in Bahrain.
Royal Thai Embassy Manama, Bahrain
Thai Embassy in Bahrain
Thai Embassy in Bahrain
Villa No. 132, Road 66 Zinj Area, Block 360, Manama
Tel : (973) 1724-6242,17274142
Fax : (973) 1727-2714 (973) 17230980
E-mail : thaimnm@mfa.go.th
Office Hours : Monday - Friday 8.30 hrs. - 16.30 hrs.
Visa and Consular section : 8.00 hrs. - 12.00 hrs.
Website : http://www.thaiembassy.org/manama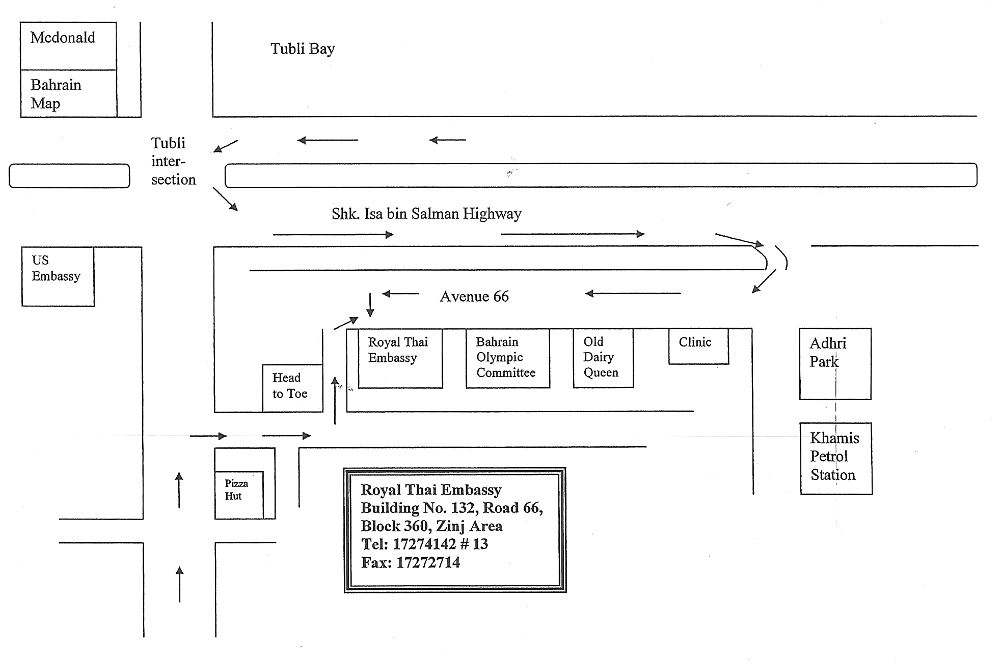 Incoming search terms: