If you wish to apply for a Thai visa for Thailand such as a tourist visa, marriage visa if you are married to a Thai or a retirement visa if you are over 50 years of age then you can apply at the Thai Consulate in Xian. The details of the Consulate has been added below with telephone numbers, email address and a map to the Consulate in Xian.
Note that there is no Embassy in Xian and that the
Thai Embassy in Beijing
will refer any questions back to the Thai Consulate in Xian. There are a number of Thai Consulates in China. See the main listing for China
here
.
Thai Consulate in Xian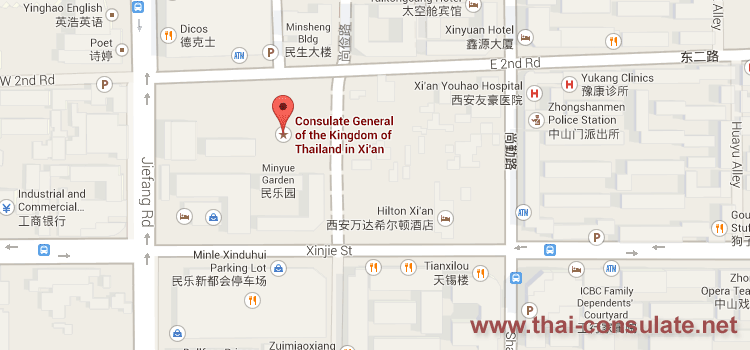 Thai Consulate in Xian
Thai Consulate in Xian
11 East, Diamond Peninsula, Qujiang New District, Yannan 3rd Rd, Xi'an, Shaanxi
Tel. (86-29) 89312831 & 89312863
Incoming search terms: