There are a number of Thai Consulates in China and the Thai Consulate in Nanning is one of them. You can contact them for information about visiting Thailand and how best to stay in Thailand long term. You simply need the correct visa for Thailand. The contact details of the Thai Consulate in Nanning has been added below for you to take a look at. Speak to them for more information.
There are many Thailand Tours in the country and you have to speak to your tour operator in China about what is needed for your tour. Thailand offers many hotels and apartments for long term residents in Thailand. You can also speak to the
Chinese Embassy in Thailand
for assistance while in Thailand. Note that there is only one
Thai Embassy in Beijing
except for the visa processing office which is not the Embassy.
Thai Consulate in Nanning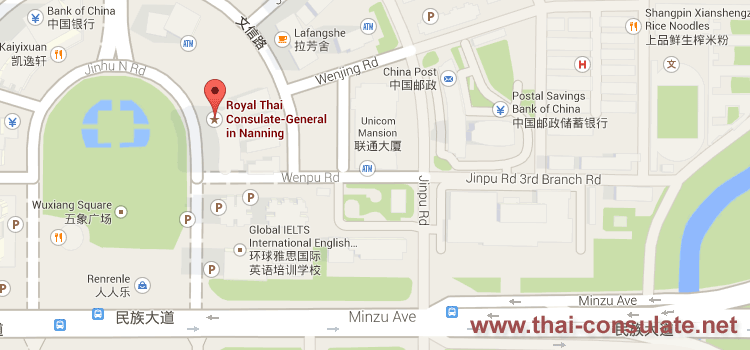 Thai Consulate in Nanning
Thai Consulate in Nanning
1stand 2nd Floor.,52-1 Jinhu Road,Nanning Guangxi 530022 P.R. China
Tel : (86-771) 5526945-47
VOIP : 520351,520352,520353,520354
Fax : (86-771) 5594997
Email : thainng@mfa.go.th
Incoming search terms: