If you are in Adelaide then you can contact the Thai Consulate in Adelaide. Their contact numbers have been added below with a map to their offices. You can speak to them about your retirement in Thailand or marriage registration in Thailand. If they are not able to assist then you are best advised to contact the Thai Embassy in Canberra for assistance.
The Thai Consulate will be able to assist you with advice on retirement in Thailand and also what is the best visa to obtain in Thailand for a long term stay. This would be the Thai PR however it is very complicated when considering Thai Residency. You can also ask about registering your child born in Australia with the Thai government to obtain Thai citizenship. You wife can also ask about her passport renewal and her
Thai ID card
if she requires or needs a new one. If you are considering visiting Thailand then you can also ask about a
marriage visa
based on your Thai wife or about a visa on arrival when you arrive at Bangkok International airport.
Royal Thai Consulate General Adelaide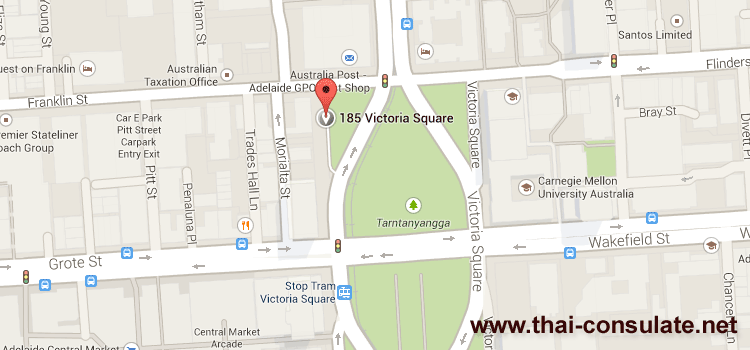 Thai Consulate in Adelaide
Thai Consulate in Adelaide
Room 9, 144 South Terrace, Adelaide. Adelaide South Australia 5000
Tel : 08-82311333
Fax: 08 8218 4847
E-mail : info@royalthaiconsulate.org.au
Business Hours: Mon-Fri 11.00 – 15.00
Incoming search terms: