If you wish to visit Thailand then you will need a tourist visa for Thailand. This visa is valid for 60 days. If you are married to a Thai you can obtain an "O" visa in Sri Lanka at the embassy to stay in Thailand with your Thai wife. Speak to the embassy about your visa needs. The map and contract details for the Royal Thai Embassy in Colombo, Sri Lanka has been listed below.
Note that you have to apply for a visa in Sri Lanka as you cannot obtain a visa on arrival in Thailand as a Sri Lankan national. Most apply for a tourist visa or a
marriage visa
if they are married to a Thai national.
Royal Thai Embassy – Sri Lanka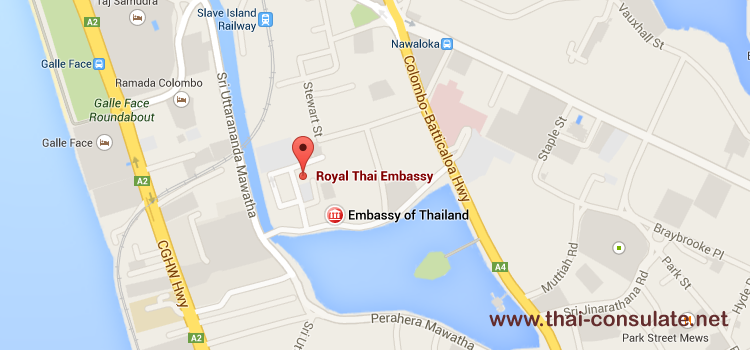 Thai Embassy in Sri Lanka
Thai Embassy in Sri Lanka
9th Floor, Green lanka Towers, 46/46 Nawam Mawatha, Colombo 2 Sri Lanka
Tel: (9411) 230-2500-3, 230-4514
Fax: (9411) 230-4511-2
E-mail : thaicmb@sltnet.lk
Incoming search terms: