The Thai embassy in India can issue you a Thai visa. It is best advised that you apply for a tourist visa at the Thai embassy as a visa on arrival for Indians can be difficult. If you are looking at working in Thailand then you need to have a business visa. You can also start a business in Thailand with the business visa then apply for the work permit.
If you are married to a Thai then you can apply for a marriage visa in Thailand. Say as an Indian you would retire in Thailand then you need to be at least 50 years old and meet the financial requirements. Again don't rely on a visa on arrival in Bangkok or Phuket. It is much better to obtain the 60 day tourist visa for Thailand at the Thai embassy in Delhi before you arrive. There is also a Thai Consulate in Kolkata as well as a Thai Consulate in Mumbai and another Thai Consulate in Chennai in India. If you are married to a Thai national then see how to register your marriage in Thailand on another website.
Royal Thai Embassy – India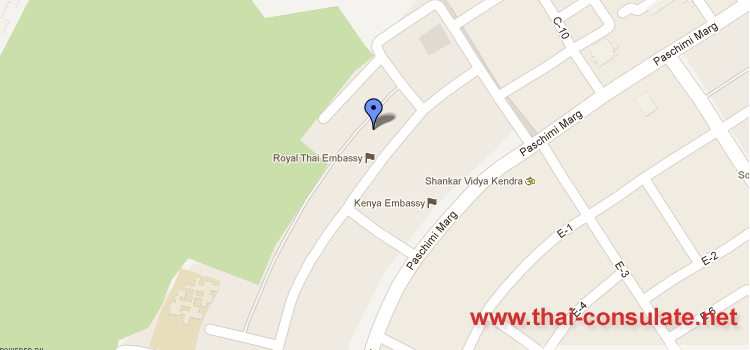 Royal Thai Embassy - India
Royal Thai Embassy - India
F-4/5 Vasant Vihar, New Delhi, 110057 India
Tel : (+91 11) 4977 4100
Fax : (+91 11) 4977 4199
E-mail : [email protected]
Note that if you are applying for a Thai visa then you need to make use of the Thai Visa Centre in New Delhi which is there to process the Thai visa applications. This is not at the Thai Embassy in New Delhi but at the visa processing centre which has been listed below.
Kindly note that visa applications will still be accepted only (except holders of diplomatic and services passports) in the same building as the Real Estate Agency call Arvind Associates in New Delhi.
Thai Embassy Visa Processing Location Map: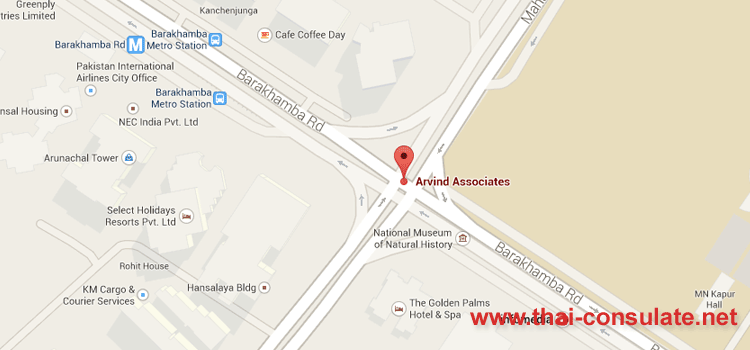 Thailand Visa Application Centre
Thailand Visa Application Centre
702-707, 7th Floor Prakash Deep Building, 7 Tolstoy Marg, Connaught Place, New Delhi 110001
Tel : (+91 11) 4977 4100
Fax : (+91 11) 4977 4199,
E-mail to Consular Section : [email protected]
Incoming search terms: