The Thai embassy in Germany is located in Berlin. The embassy in Germany will be able to issue you with a Thai visa for visiting Thailand. There are a number of visa options in Germany if you are German. You can retire in Thailand and apply for a retirement visa if you are older than 50 years of age and can meet the financial requirements also called the "OA" visa.
You can apply for a 2 month
tourist visa
which you can extend in Thailand for an additional 30 days. If you have a Thai wife of Thai family then you can apply for a Thai
marriage visa
also called the "O" visa in Germany at the embassy. If you are going to be working in Thailand or starting a business then a Thai "B" Visa or business visa is what you need. Ask the embassy in Berlin about the visa options available to German citizens.
Königlich Thailändische Botschaft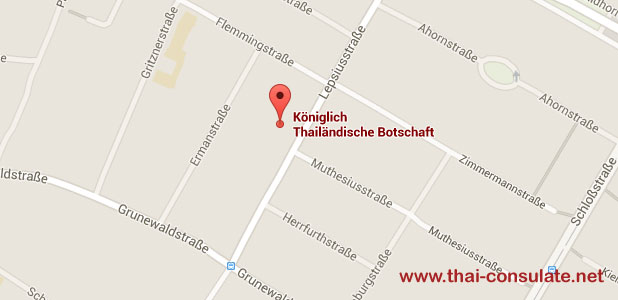 Königlich Thailändische Botschaft
Königlich Thailändische Botschaft
Anschrift Lepsiusstrasse 64/66 12163 Berlin
Tel : (030) 794 810
Fax : (030) 794 81 511
Visa Angelegenheiten: visa@thaiembassy.de
Allgemeine- und konsularische Informationen: general@thaiembassy.de
Königlich Thailändisches Konsulat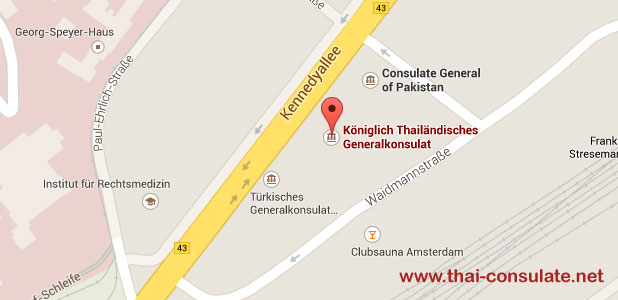 Königlich Thailändisches Konsulat
Königlich Thailändisches Konsulat
Address: Kennedyallee 109, 60596 Frankfurt am Main
Tel : (069) 69 86 82 10
Fax : (069) 69 86 82 28
E-mail : thaifra@mfa.go.th
Incoming search terms: