If you live in the Portland then you can contact the Thai Consulate in Oregon for assistance. They can assist you with a Thai visa such as a Thai marriage visa or a Thai tourist visa if you are visiting Thailand. They can also assist you and your Thai wife with a birth registration while in the US or provide you with more information about Thailand.
There are a number of Thai Consulates in the US with the
Thai Embassy in Washington
being the only Embassy in the US. Their details have also been listed on this website. you can also ask the Embassy about
marriage registration in Thailand
and the documents needed.
Thai Consulate in Oregon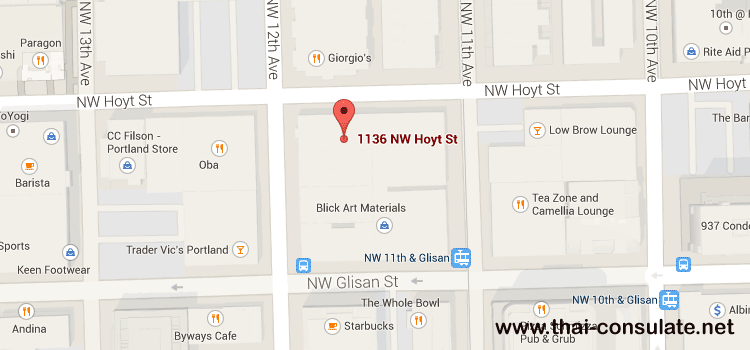 Thai Consulate in Oregon
Thai Consulate in Oregon
1136 NW Hoyt Street, Suite 210 Portland, Origon 97209
Tel : (503) 221-0440
Fax : (503) 221-0550
E-mail : thai@siaminc.com
Incoming search terms: