The Royal Thai Embassy in Canada is located in Ottawa. If you are looking at visiting Thailand or immigration then you need to call the embassy on the contact details below for more information about which Thai visa is appropriate for you  or your family.
Royal Thai Embassy in Canada

Each visa has requirements which you should be able to fill. If you are a Thai in need of consular assistance then the Thai Embassy in Ottawa will be able to assist you. There is also a Thai Consulate in Vancouver if you live in that area. The Royal Thai Embassy in Canada is located in Ottawa, the capital city.
They serves as the official diplomatic mission of the Kingdom of Thailand. It is located in the nation's capital city, Ottawa. Additionally they offers a range of consular services to Thai citizens and Canadians alike.
The embassy works to promote and strengthen the economic, political, cultural, and social ties between Thailand and Canada. Additionally to facilitate trade, tourism, and investment between the two countries. The embassy also provides information and support to those interested in learning about Thai culture, language, and tourism. With a team of dedicated staff. They play an important role in fostering goodwill and understanding between the people of Thailand and Canada.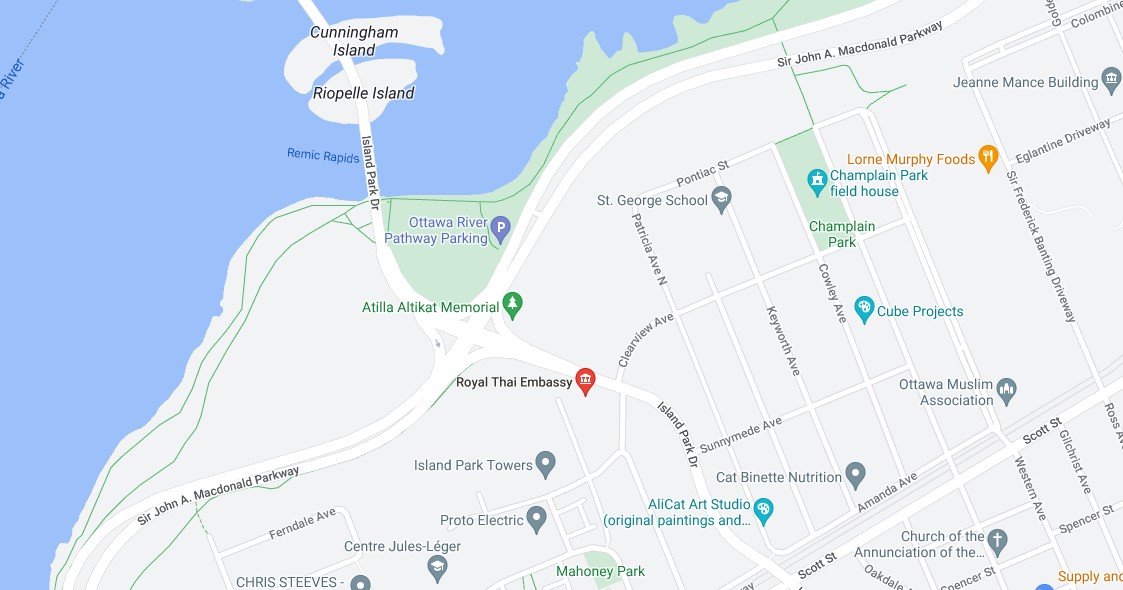 Royal Thai Embassy in Canada
180 Island Park Drive, Ottawa, Ontario K1Y 0A2
Tel : 1 (613) 722-4444
Fax : 1 (613) 722-6624
General Enquiries : contact@thaiembassy.ca
Consular Enquiries (Visa & Passport) : consular@thaiembassy.ca
Embassy Office Hours:
Monday to Friday, 09.00 – 12.00 hrs and 13.00 – 17.00 hrs
Consular Office Hours (Visa and Passport Enquiries):
Monday to Friday, 09.30 – 11.30 hrs and 13.30 – 15.00 hrs
See also the Thai Consulate in Vancouver for further assistance.

Incoming search terms: